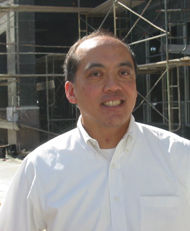 Fred D. Ponce, AIA
Mr. Ponce formed Schwager Ponce Project Delivery in 1993, and with Allan McDonald, transformed the firm into ArcPATH Project Delivery in 2002. He is a licensed architect whose background includes an emphasis on design and construction coordination, construction administration and project site field experience.
Fred brings a collaborative style of leadership to projects, ensuring that cooperation occurs by developing clear lines of communication among all project team members. His knowledge of construction processes is broad based, having represented Owners on a number of diverse projects, within both the public and private sectors. Fred's understanding of both design and construction has proven to be integral to the overall success of our client's projects.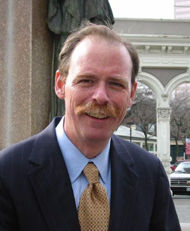 Allan A. McDonald, AIA
Allan McDonald is a principal and founding partner of ArcPATH Project Delivery. He has over twenty-five years of experience in a wide diversity of projects. Prior to forming ArcPATH with Fred Ponce, he was a principal with Schwager/Ponce Project Delivery.
Allan received his graduate and undergraduate degrees from the University of Kansas. He is a licensed architect in the States of Oregon, California and Oklahoma. Allan is certified with the National Council of Architectural Registration Boards and is an active member of the American Institute of Architects (AIA) and International Council of Shopping Centers (ICSC). Prior to becoming an owner's representative, he practiced architecture for fifteen years in the design profession with several firms including SGPA Architecture and Planning, where he was Director of Operations.
Allan is a firm believer in effective leadership, creative collaboration and fully utilizing every team member's potential. His background in programming, design and scheduling is a valuable asset to the firm's clients, in achieving only the most successful projects. Allan's approach is to strive for the highest quality, within the individual programmatic goals and constraints of each specific project.