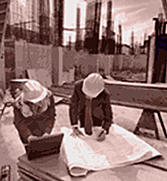 Consultant Management
ArcPATH Project Delivery assists owners and design professionals with assembling project teams. Services include:
Identify, interview and select consultants


Prepare and issue Requests for Consulting Services


Develop work scopes that minimize gaps in project delivery


Negotiate consulting fees and scopes


Monitor consultant work and performance


Close out consultant contracts


Evaluate performance


Peer Review focuses on checking the drawings and specifications against the owner's program. We maintain a database of consultants that review specialized portions of the project. ArcPATH will coordinate the efforts of these consultants so there are no gaps in the document reviews. The information is compiled into a format that is useful to the design team.