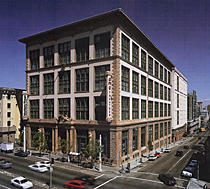 Project Closeout
At ArcPATH Project Delivery we continue our services from start to finish of your project to insure that completion means complete. As team leaders throughout the project we monitor all activities so that at the critical time of application for Certificate of Occupancy your projects are truly ready. We communicate needs to the project team to deal with in a timely manner. We look for problems during the entire process, not just at the end, to clear obstacles and solve any problems in the most cost efficient manner.
Services include:
Close out strategy development.


Close out budget development and analysis.


Close out schedule development and management.


Close out team coordination and supervision.


Close out punchlist resolution.


Close out document procurement.